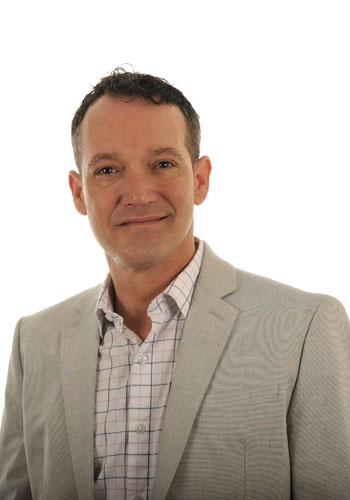 My first involvement in Real Estate was at just 12 years old when my father bought my family's first investment property. Over the summer my brother and I helped gut, re-wire, plumb and completely remodel the 5-unit apartment building.
At 18 I purchased my first home. A Victorian fixer-upper that I spent the next year restoring from the ground up.
It would seem I wasn't meant to be there long as just as I finished the home I was bit by another bug! At 23 years old I purchased an 80-seat, fine-dining restaurant.
During the next several years I finished my business degree, attending night school with Penn State University, and purchased and renovated several historic homes and investment properties.
After 13 years in the restaurant business I decided it was time for a change. It was highly suggested by many of my friends and family that Real Estate was a natural fit.
I have never looked back. In my first year I managed to close on over 20 homes. I was awarded the Rising Star Award Rising Star Award and since then have been awarded Top Producer awards, Presidents Council awards and several other honors by my peers in the business. I have never stopped learning and received my Brokers license within days of meeting the time requirements.
I have had the opportunity to help hundreds of clients realize their dreams of buying their first or selling their fifth home.
One thing that is always commented on by my clients is the passion that I feel for Real Estate. Every sale is some ones personal home and I remember what it feels like to go through the purchase and sale of my own homes and use that knowledge to provide the type of service that I myself would want from a Real Estate Professional.
I am passionate about our community and spend much of my free time volunteering with many different organizations. I am president of the Historic Near Westside and am currently a commissioner for the City of Elmira's Historic Review Commission. I have served on committees and boards for many organizations throughout the Finger Lakes.
Whether buying your first or selling your fifth, give me a call to discuss how my knowledge and enthusiasm for Real Estate can create the best plan to make you dream a reality

Sorry we are experiencing system issues. Please try again.

View My Testimonials
I was impressed by Shane's warm customer service and personable appeal. These are only two of the reasons I chose him to list my property and help me with my new house purchase. Within a few days of expressing interest in our home, we had an accepted offer! Also, within two days of him listing our old home, we already had showings and an offer! He has the best communication skills.
Anita
We appreciated that Shane sold our home, and to top it off, 3 days after he took over! I was down in the dumps, thinking the house was maybe not so great. When he came by, he made me feel like a million bucks! His kindness, enthusiasm, and insight made me know he was the perfect choice. His personality and follow through are exceptional.
Lou & Teresa
Shane Searfoss is the listing agent on my mother's house. He has been a godsend for us. I live in North Carolina and my parents were overwhelmed with making the decision to move to North Carolina, selling everything they own including their home. Shane handled them most graciously, always taking time to make sure they understood what was going on and what would happen next. He called me and kept me up to date, and went above and beyond to ensure we were all happy, comfortable, and getting a fair price for our home!
Nancy
Shane Searfoss is absolutely the most dedicated and hard-working realtor out there. He is a consummate gentleman and extremely professional. I would not put my home in anyone else's hands. Living 900 miles away from an estate was scary until Shane took us on as a realtor to our home! His knowledge and self-confidence was necessary in managing a 6-acre property with over we gardens, a pond, and a guest house. His enthusiasm and tenacity exuded as more people and interest was stirred with the different ways he marketed our home. Shane's understanding of space and architecture can easily put anyone in the right home. Whether your house is small or large, Shane is your man to get the job done!
Charles & Elizabeth "Happy home sellers!"
Our continued business with Shane is a testament to his drive and commitment to excellence in his field. Through multiple transactions, he has been honest, reliable and easy to reach. Through a finely-crafted approach of empathy and experience, Shane has mastered the art of taking the edge off of the natural fears associated with such life-changing events, while at the same time knowing when to push the envelope to ensure the absolute best possible outcome. We are certainly better off for having had Shane as our agent and heave every intention of calling on him to help guide us through future endeavors.
Tremayne & Denyel